We, Sky HighTek Solutions Inc.,
are fast emerging as one of the leading information technology service providers. We provide complete consulting solutions and staff recruiting solutions for various organizations.
We never let down our clients and we stand out as one of the best executive firms, consistently performing on-time services. We are into this business of IT organization since a very long time and we understand what the employers look for when they trust us.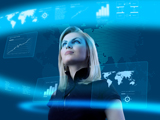 We have no match in staffing or project implementing services.
If you are one of those who are looking for perfect manpower solutions then we are here to deliver qualified consultant services and project managing services across all the sectors in the IT industry including high profile ERP segments.
We work closely with our corporate managers. Our research and assessment is combined with the high level of ethics and moral values. Our client-focused and innovative approach has made us the most progressive firm in providing eminent professional services across all verticals by selecting and recruiting the best talent in the market for the leading business houses.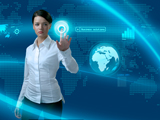 We help corporate managers leverage outside expertise effectively and efficiently
in successful implementation of enterprise IT projects. We have enumerable experience and we understand what its take to the development and growth of an organization. We put in our staffing or consulting experience and expertise in carrying out the work assigned to us.
We utilize multiple channel sources to reach employees with excellent talents/skills who can achieve the targets they are chosen for. We offer highest quality staffing solutions for our clients and endeavor to maintain excellent long-term business relations.